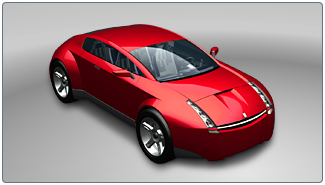 The JT Open Program develops and supports the DirectModel format JT for the visualization of 3D models.
Autodesk DirectConnect supports the import of JT (up to V9.5) files into the Autodesk Alias, Autodesk Maya, Autodesk Showcase, Autodesk Opticore Studio, and 3ds Max/3ds Max Design software. See installation information in Install Autodesk DirectConnect.
The software maintains the following information when importing JT files:
Precise geometric data conversion
Data organization (parent and child hierarchal data, visibility, and instances)
Units
Levels of detail (degrees of tessellation)
Materials (brightness (shininess), ambient color, specular color, diffuse color, and emission color)
Textures (embedded image files)
XT BRep and JT BRep topology
Note
To locate this data in your Autodesk software, see Locations of Imported Data.
For Information about Alias options for data importation, see the Autodesk Alias Help.