Learn how to customize the user interface to increase productivity and simplify your workflow.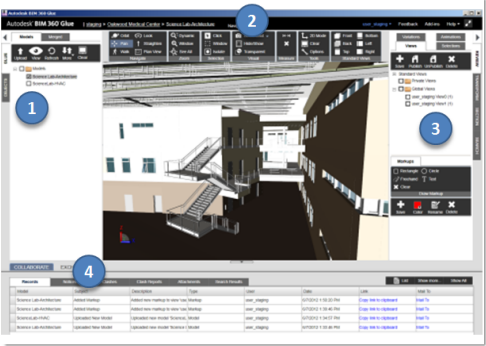 1: Model Browser. Customize folder structure, upload, view, navigate object types, access previous model versions and aggregate models from disciplines. See Model Browser.

2: Model Navigation. Orbit, walk, zoom, select dimensions, views, and customize user settings. See Navigation Tools.
3: Model Reviews. Align models, create views and markups, customize model simulations, create walkthrough videos, and more. See Reviewing Models.
4: Applications. Access project records, send notifications, run clashes, add attachments, initiate RFIs, and issue submittals. See Collaboration Tools.