Table of contents
No headers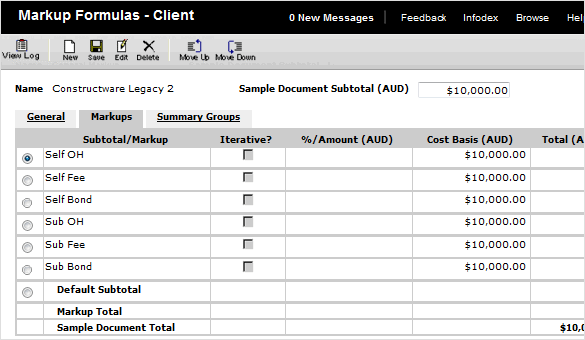 In the example illustrated, the Sample Document Subtotal was established at $2000. However, the Sales Tax line item is programmed to calculate only on Materials and is therefore marked with an (*) and is displayed in blue.
Likewise, the Overhead + Profit Subtotal is set up to include only the Direct Costs and not the Sales Tax & Labor Burden. Because the Subtotal skips the costs listed above it, it is marked with (**) and displays in maroon.
This standard is used in Markup Formulas to emphasize the line items that will behave differently in a real Change Order that has multiple sources of cost, as opposed to the simple $2000 example.