You can upload photos that will randomly display on your web site. Constructware provides six default photos to use; if you do not have any of your own photos uploaded and set to a status of current.
The button in the Open column allows you to open the file. See the "Open Function" portion of Constructware Functions to learn more about the possible application options and how to view the selected documents.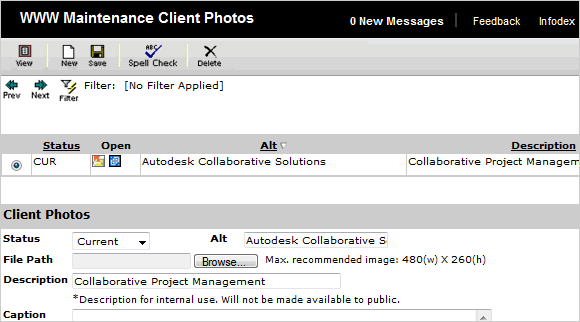 Setting Up Client Photos
Navigate to: WWW MaintenanceClient Photos.
Click New.
Click Browse to navigate to a file on one of your computer's drives.
Type a Description for the photo.

This field is for your own use and is not displayed on your public site.

Click Save.