Table of contents
No headers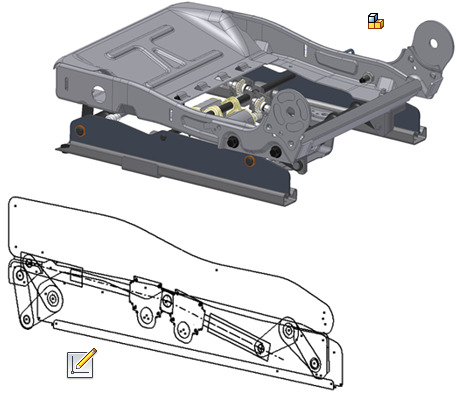 The layout is the root document of your design. You create a layout that represents your assembly, subassembly, floor plan, and so on. The layout uses 2D sketch geometry to represent your design components. You use the layout to position your components and evaluate design feasibility. When component representations in the layout are derived into part and assembly models, associativity is maintained between the layout and the components. Therefore, when changes are made to the layout or component representations, the 3D models are updated.
Another aspect of layout, when you use Make Components with sketch blocks, is the ability to change the arrangement of components without the need to update the components themselves. If you have a large assembly design package, this elimination of unnecessary revisions facilitates management of your design from concept through manufacture.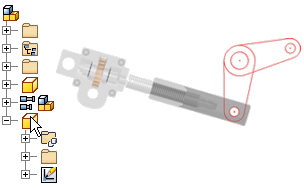 You create a layout in a 2D part sketch. The layout uses 2D sketch geometry to represent the design footprint and components. Sketch blocks are used to group geometry into rigid shapes that are repeated in the design. Also, you can define nested sketch blocks and place flexible instances of these blocks to explore kinematics of a design.
In a part file, you simply create a 2D sketch to begin your layout. If you are in an assembly file, you can start a layout with the Make Layout command. This command creates a part in the assembly and in-place edits the part so that you can create your layout sketch.
Add and constrain geometry to your sketch to represent your design layout. Once your layout has matured, use the Make Components and Make Part commands to derive selected sketch blocks into new part and assembly files.