Table of contents
No headers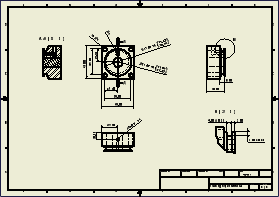 The Autodesk Inventor drawing environment supports extensive drawing customization. Knowing how to use the Style and Standard Editor to customize dimension and hatch appearance provides you with a foundation to explore annotation customization further. The basic procedures covered in this tutorial include:
Creating and modifying styles, object defaults, and standards.
Setting style defaults.
Overriding styles.