Table of contents
No headers
Wires and cables display as rendered or centerline (default). Use centerline for optimal performance while creating and routing wires and cables.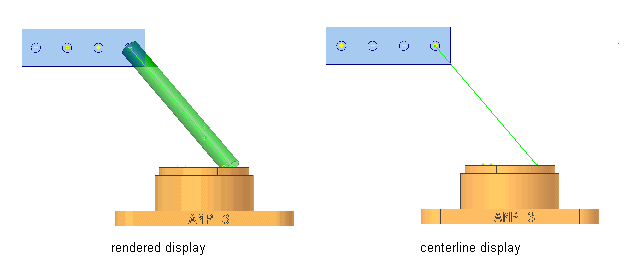 In the browser or graphics window, select any wire from the list of wires.
Right-click and select Display as Rendered on the context menu.
To change the display for all wires, select the Wires folder in the browser, right-click, and select Display All as Rendered on the context menu.

All wires in the selected harness assembly are displayed as rendered.

Return to the main assembly and save all files. This assembly is used in the next exercise.