Table of contents
No headers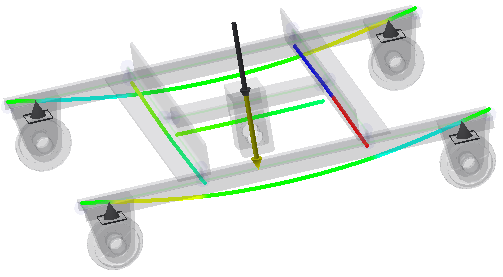 The previous image is what you see if you look at the Fx Forces results for this simulation.
Now you have a basic understanding of the typical workflow in the frame analysis environment. This workflow includes:
Creating a simulation.
Assigning materials as overrides of the existing material.
Adding constraints and loads, sometimes called boundary conditions.
Running a simulation.
Viewing the results.
What Next? As a next step, explore the tools available for viewing and interpreting results. The Frame Analysis Results tutorial takes you through these topics.