Autodesk Inventor OEM provides an installer for the Autodesk Inventor OEM SDK. When installing the OEM SDK, select the options that best represent the configuration you plan to deliver to your customers. Choose to install only the part and assembly modules, translators, and add-ins that you need in your application.
During installation, you can choose any location for the install directory, and which components to install. After installation, an application called "Inventor OEM 2012" is installed on your computer. It runs and looks like a standard Inventor installation. You reconfigure that installation to be your OEM application, and then use the modified version to create your OEM installer.
You can install Inventor OEM on the same machine as Inventor. A typical Inventor OEM development machine has both Inventor and Inventor OEM installed. The Inventor installation delivers the Inventor API SDK, which contains the full API documentation and samples for Inventor. It also includes VBA, which is useful for quickly prototyping concepts. The OEM SDK contains samples and tools specific to configuring your OEM application. It does not duplicate the information available in the Inventor API SDK.
In the Inventor OEM installer, click the arrow below the application name to expand the installation options. Then specify whether you want part only, part and assembly, or part and assembly and drawing. Select your add-ins and translators. Base your selections on the functionality you require for your application.
To work with only part files, install only the Part Modeling module. To translate files, either into or out of Inventor OEM, select the translators that support the format or formats you plan to use.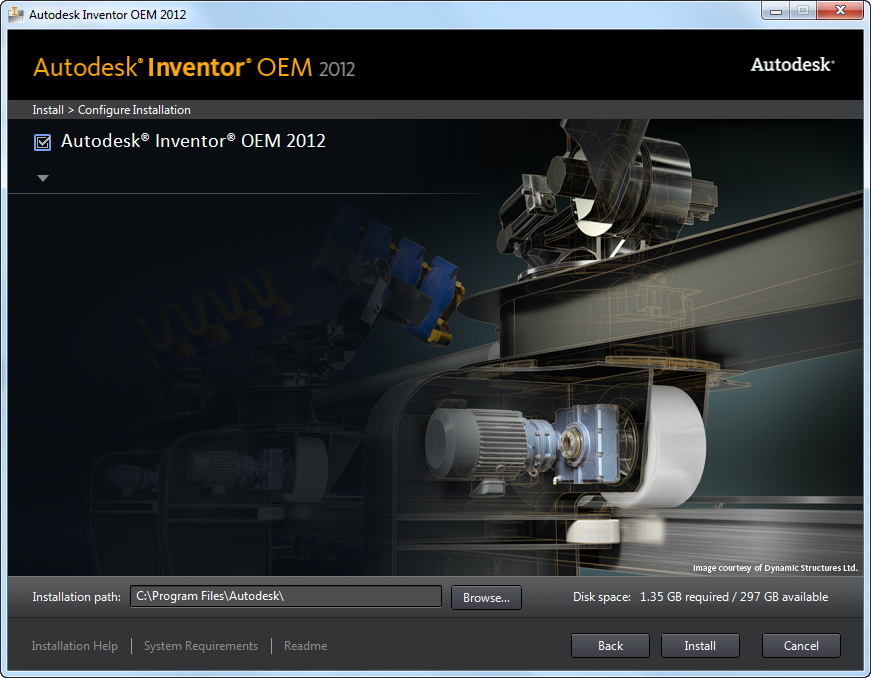 To enable the use of the iBlock sample application, install the part and assembly modeling modules. You need no add-ins or translators.
After you install Inventor OEM, a desktop icon and a shortcut in the Start menu display. You can run the application and see Inventor. Then you "reconfigure" it to be your custom application.