The next wizard page allows you to specify the Main executable of the application (if you have one) and also all the files that make up your application. You do not need to specify Intent Runtime files as they are automatically included.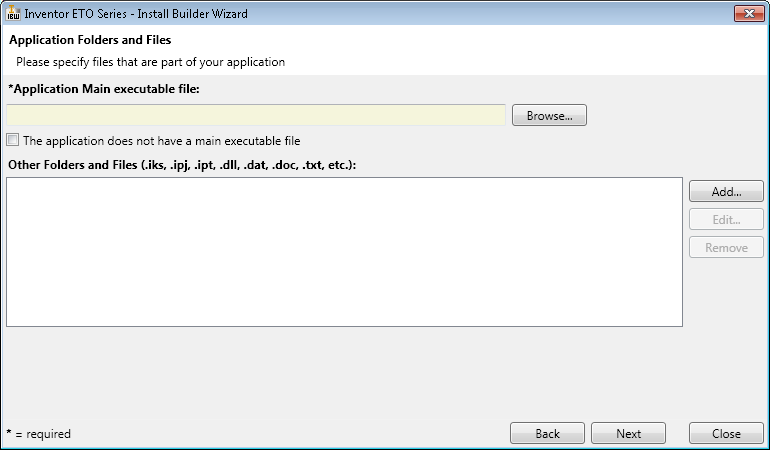 Other Folders and Files
Click the add button to include other files needed by your application. The Add Files/Folders dialog consists of two sections, one to specify the source files and another to specify the destination directory when the files are installed.
Source - The source files section allows you to select files on your machine to include in the install. You can browse for individual files or include wildcards and Recurse Subdirectories to include many files that match a pattern.
Destination - The Destination section allows you to select a preconfigured destination base folder in addition to a custom subfolder beneath the base folder. This is where your files are going to be installed on the user's machine. If you have specified Recurse Subdirectories in the Source section, the folder structure is recreated in under the destination directory that you choose.