A wide range of tools are available to create, edit, and arrange surfaces in an Inventor Fusion design. Surfaces can form an open or closed volume, but contain no mass.
The following image is an example of a Fusion design with surfaces.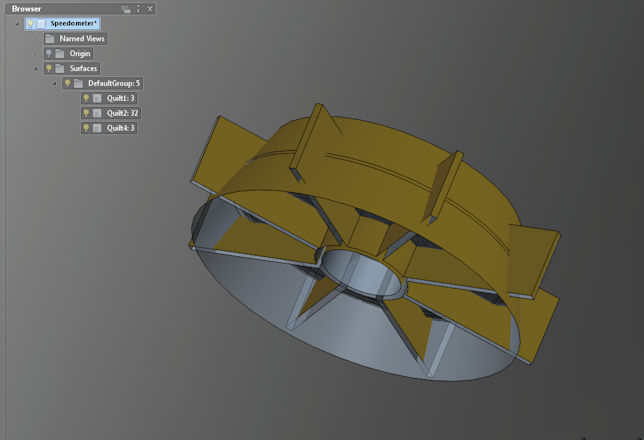 You can create mirror, rectangular pattern, circular pattern, and path pattern features using surfaces.
Thicken command adds thickness to selected surfaces to make a solid. It can add or remove material from a solid, changing its mass properties. Regular Boolean options (join, cut, intersect, new component) are available. By default, Inventor Fusion provides a precise solution. When a precise solution does not exist, an approximation is attempted