When you create a body or component in Inventor Fusion, a default physical material (material) is assigned to it.
It is not possible to create a body or component that has no material. If you import a body or component that does not have a material associated with it into Fusion, it is assigned a default material. Faces and other entities like Workplanes, Sketch profiles, and so on, do not have materials. Inventor Fusion supports all of the same materials as Autodesk Inventor. The default material in Fusion is Alloy Steel.
Note When importing a file from inventor, the part is assigned the material present in its iProperties. If it does not have an iProperty type of material, it is assigned the default Alloy Steel Material.
A body with a material has certain physical properties like density, volume, and mass, depending on the material it is made of. To see this information, in the Browser panel, click Toggle Info Panel.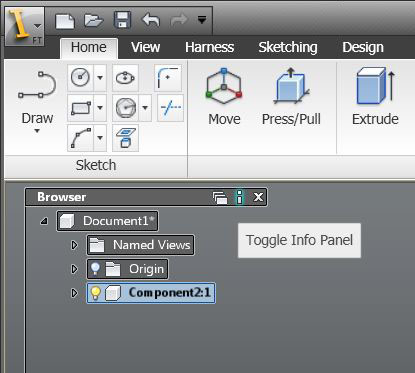 With the Info Panel turned on, move the cursor to a browser node for a body or component to obtain information about physical properties. The mass and volume of a component is the sum of the mass and volumes of its child bodies and components.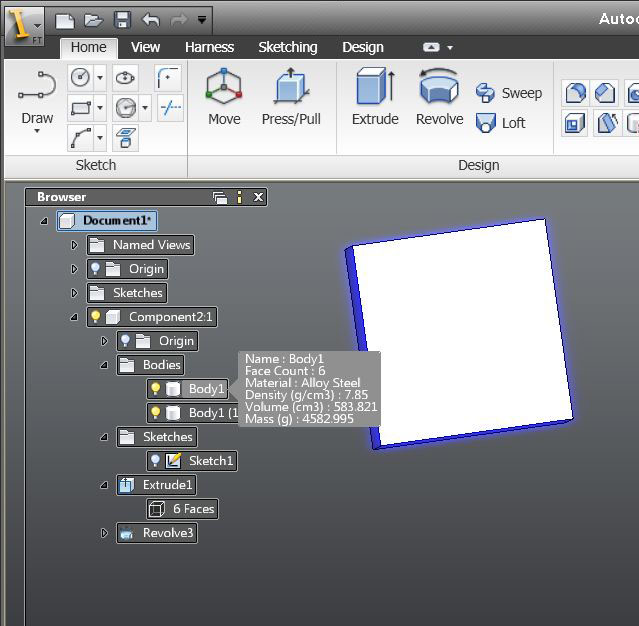 A body or component typically inherits the material of its immediate parent. You can set the entire document to have a particular material, and any object created under it has that Material. To override the material of child objects, select them, and on the context menu or the ribbon, View tab, use the Material command.
On the Physical material drop-down list, select a material.
Every Material has a default appearance associated with it. When a component or body is assigned a Material, it also assumes the appearance of the Material. This drop-down menu is enabled only if one of the selected items supports Materials. You can pick any item from the drop-down, and it is applied to all valid selections.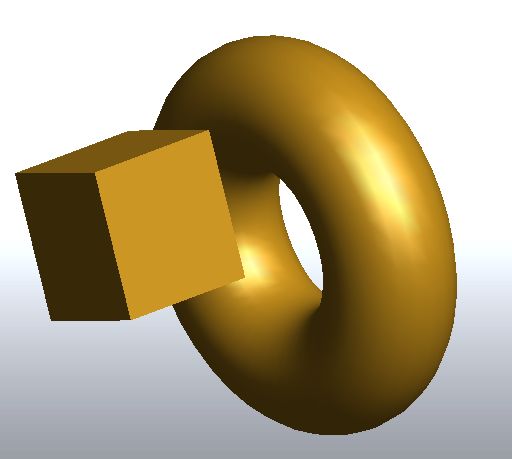 Brass
Copper
You can change the appearance of a component, body, or face using Appearance Overrides. For more information, see Appearance Overrides on the Appearance page.