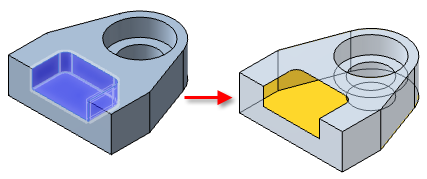 The Delete Face command removes one or more faces from a model. If the model is a solid, the remaining faces become a quilted surface.
Delete a face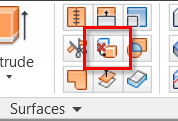 Switch the ribbon to Surface, if necessary.
Select one or more faces in a model. You can select faces on solids, surface quilts, and individual surfaces. You can select faces in separate components.
Click Delete Face on the Surfaces panel. If a face is on a solid model, the solid or solid feature is converted to a quilted surface.