Table of contents
No headers
When an error condition occurs, the Error Glyph displays in the lower right-hand corner of the application window:
Pause the cursor over the glyph to display a tooltip with a brief description of the error:
Click the error glyph to display a dialog box with more information.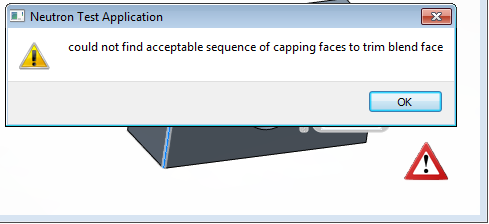 The error glyph disappears when the condition is corrected, or the command is canceled. In this case, the fillet radius was too large. You can either make the radius smaller or cancel the command.
If an error occurs outside of a command, the error glyph continues to display until a command is started.