Table of contents
No headers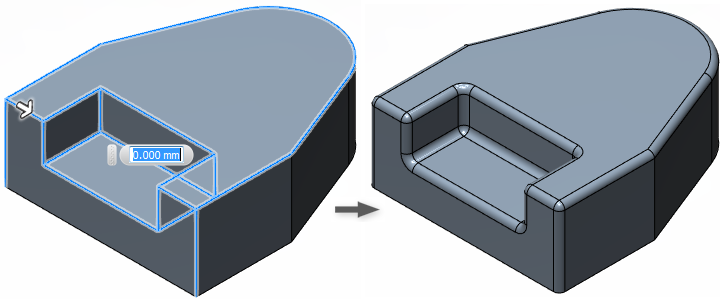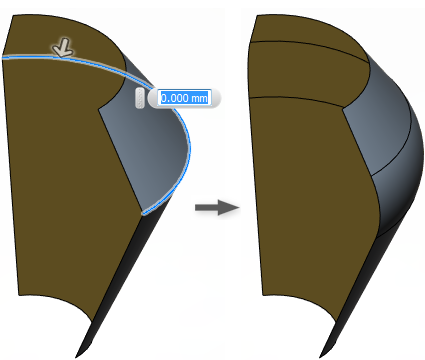 Fillets round over exterior and interior edges. A concave fillet feature is called a fillet and a convex fillet feature is called a round.
You can create a fillet on a solid or on a quilted surface.
You can edit a fillet by right-clicking on it in the browser then selecting Edit Fillet, or by using Press/Pull.
Switch the toolbar workspace to Solid or Surface.
Expand the Solid pull-down or Surface pull-down then select Fillet.
Deselect the Tangent Chain if you do not want tangentially connected edges.
Select the edges to fillet.
Drag the manipulator or enter a value. You can only drag the manipulator in the positive direction.
Deselect the Corner Option if you want a smooth transition between edges. The Corner Option produces corners like a milling machine or a router.
Right-click then select OK to create the fillet.