The Press Pull command is one way to modify body geometry. In general, use Press/Pull as an offset style of modification. That is, the modified geometry is replaced with an offset of itself.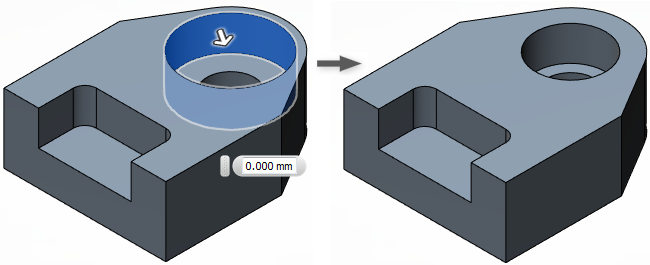 Use Press Pull to edit fillet, holes, and chamfers.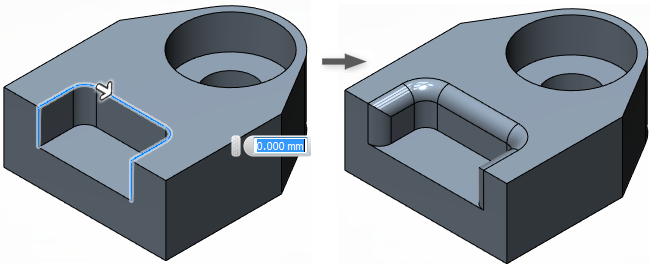 Press/Pull can invoke two additional commands: Fillet and Extrude. If, while in the Press/Pull command, you select a model edge, a fillet starts on that edge. If you select a sketch closed profile, an extrude starts on that profile.
How to modify geometry using Press Pull
Switch the toolbar workspace to Solid, Surface, or Assemble.
Click Press Pull in the Modify pull-down.
Select the faces to modify.
Drag the arrow manipulator or enter a value in the field in the dialog box.
Right-click then select OK to accept the change.