Table of contents
No headers
In this example, a footing schedule is created. The following illustration is used for the example.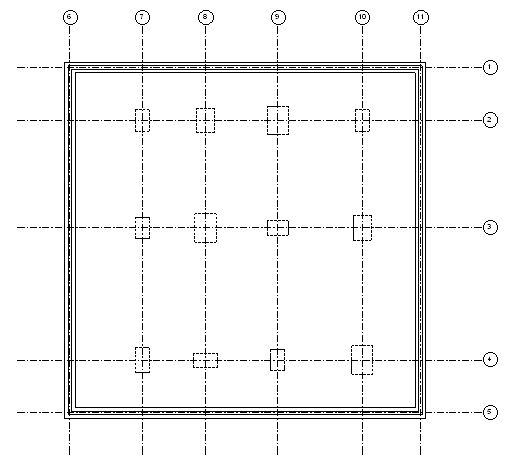 Sample structural foundation plan used for creating schedule
Click View tabCreate panelSchedules drop-down Schedule/Quantities.
In the New Schedule dialog, select Structural Foundation for Category.
For Name, enter Foundation Schedule.
Click OK.
In the Schedule Properties dialog, add the following available fields (in this order) to the Scheduled Fields list: Type, Length, Width, Volume, Count, and Comments.
Click the Sorting/Grouping tab.
Set the first Sort By list to Type.
Clear the Itemize every instance option.
Click OK.
You may add this schedule to a sheet. See Adding a Schedule to a Sheet.