In the conceptual design environment, a revolve is created from a line and a 2D shape that are drawn on the same work plane. The line defines the axis around which the shape is revolved to create a 3D form.
If you are creating a component family using a template other than a massing or adaptive component template, see Creating a Revolve.
Draw a line on a work plane.
Draw a closed profile on the same work plane next to the line.

Select the line and the closed profile.

Click Modify | Lines tab Form panel Create Form. See Accessing the Create Form Tool.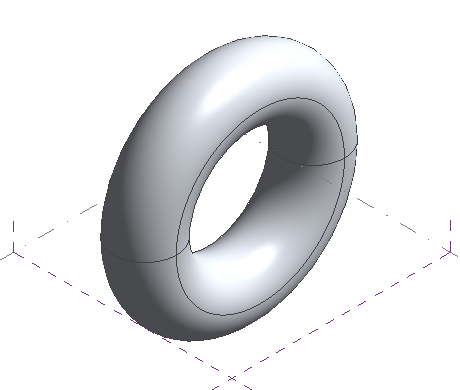 Select the outside edge of the revolve profile.

Drag the orange control arrow to a new position.