The UV grids of the divided surface can be adjusted on the Properties palette (see Pattern Element Instance Properties) or the Face Manager. The Face Manager is an editing mode accessed by clicking the Face Manager icon at the center of the 3D Control Widget. To see this icon, select the divided surface.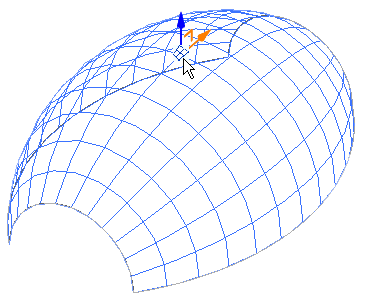 Once selected, UV grid editing controls display on the surface.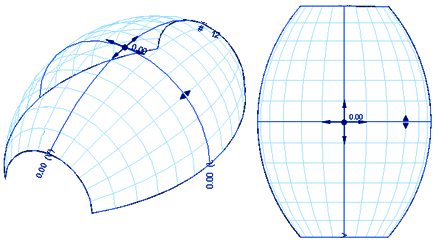 Editing Spacing between Divisions
Spacing for the distance and number of divisions of both U and V grids are located at the ends of their respective belts. These parameters are the same as the spacing grids parameters previously seen on the Options Bar. See Modifying the Spacing of UV Grids on Divided Surfaces.