Created when you select walls or draw lines in plan view
Created at level of view in which it was sketched
Height is controlled by Base Height Offset property
Openings are defined by additional closed loops
Slopes are defined when you apply a slope parameter to sketch lines
Roof by footprint
Open-loop sketch of the roof profile
Created when you use lines and arcs to sketch the profile in an elevation view
Height is controlled by the location of the sketch in elevation view
Depth is calculated by Revit LT based on size of sketch, unless you specify start and end points.
It is helpful to use reference planes when sketching the profile of an extruded roof. For example, sketch 3 vertical reference planes parallel to one another, and then sketch a horizontal reference plane that intersects all 3 vertical planes.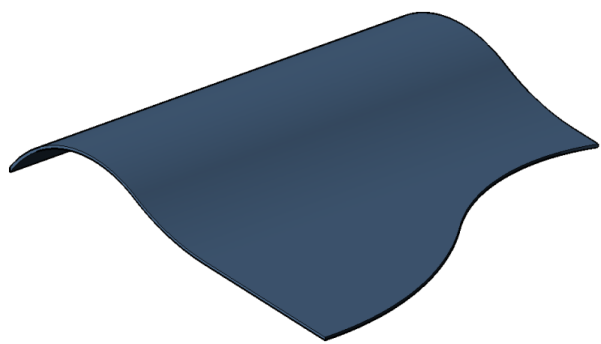 Roof by extrusion
The Roof by Extrusion tool lets you create a roof with simple slopes.
After you create a roof by extrusion, you can rehost the roof or edit the work plane of the roof.