You can link Revit LT models to other Revit LT models. You can also link Revit models to Revit LT models.
Linking models is primarily intended for linking separate buildings, such as those that compose a campus. For example, the following site plan shows 4 building models linked to one model.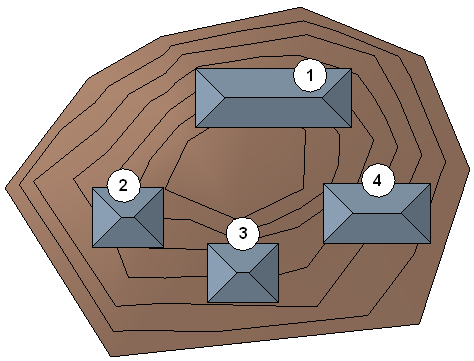 When you link a model into a project, Revit LT opens the linked model and keeps it in memory. The more links a project contains, the longer it can take to open.
Linked models are listed in the Revit Links branch of the Project Browser.