Table of contents
No headers
In this step, we start the calculation of the flow through our valve. This step takes a few minutes after you start the run.
1. Click Solve from the Setup tab:
2. The default settings are good for this model, so all you need to do is hit Solve!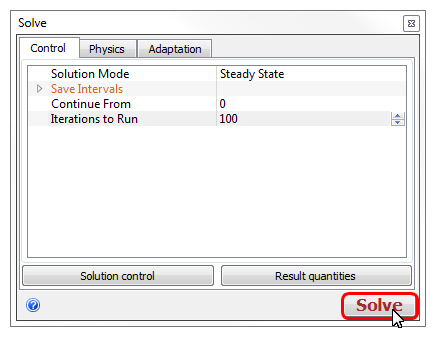 While it's running, you can see the results as they are computed!
Here are a couple of things to notice:
That plot in the Output Bar is the Convergence Plot, and it shows how well the simulation is running. Ideally, you want those lines to go flat. When they're flat, the solution is no longer changing, and you are done.
To minimize the Output Bar, for a bigger view of the model, click the Output Bar button.
The results show, and you can use the Results tab controls to check them out.
After a few minutes, the simulation should be done: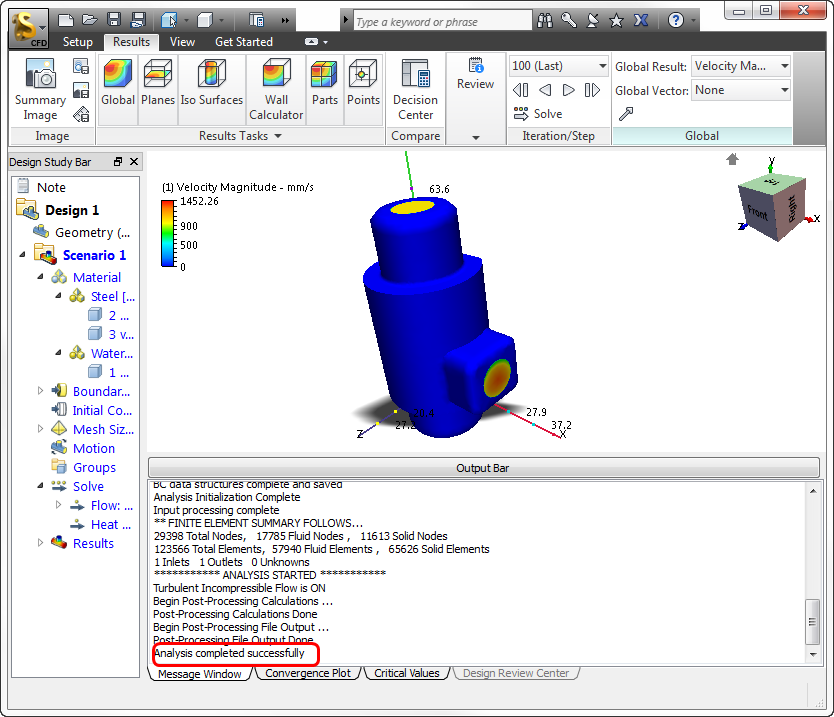 Now we get to the good stuff, the RESULTS!