Surface Parts are two dimensional surfaces incorporated into three dimensional geometry. They are typically used to simulate very thin objects such as guide vanes or sheet metal that the flow must pass around.
Surface Parts are useful because they eliminate the need to model very thin geometry with three dimensional volumes. Meshing such volumes can be very difficult and can result in very large model sizes. The reason is that an element that is small enough to represent the thickness will be so small that a huge number of them are required across the other dimensions of the object. By representing such objects only with surfaces, the elements only need to be small enough to represent the shape of the object, eliminating the thickness from the model.
The following model contains a thin-walled obstruction that is modeled as a volume. The element size needed to represent this volume is quite small (because the part is so thin), so the element count is large (about 158,000 elements).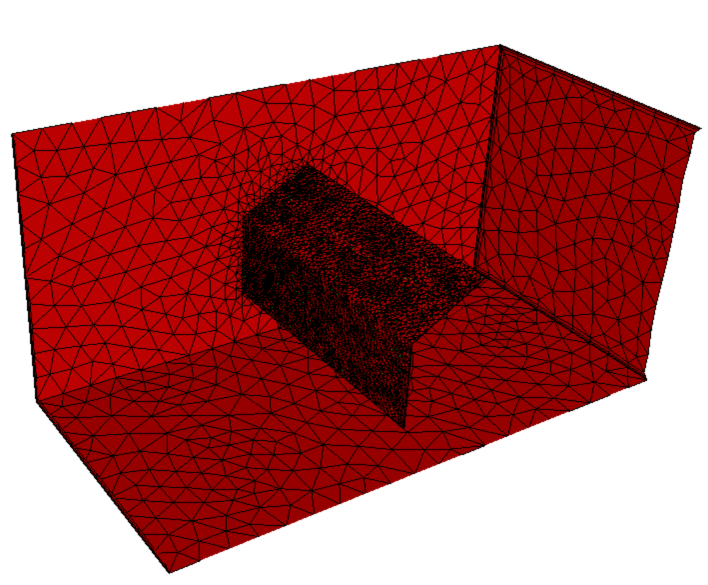 This model, however, uses a Surface Part to represent the thin obstruction. The element size on the surface part is not vastly different from that of the surrounding air, and the overall element count (model size) is considerably smaller (about 38,000 elements):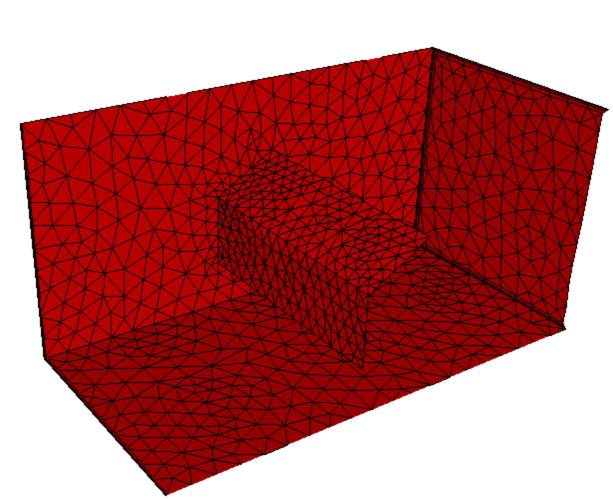 Another application for Surface Parts is the analysis of thin-bladed turbomachinery devices using Rotating Regions. Surface Parts can greatly simplify the modeling of thin sheet-metal fan blades.
Instead of meshing around very thin three-dimensional blade volumes, represent the blades as surfaces within the rotating region, and assign a Surface Part material to them.
Surface Parts on Surfaces of Volumes
Assigning Surface Parts Using CAD Surface Features
Example showing assignment of a surface part