Table of contents
No headers
Use the Automatic Refinement tools to perform the following tasks:
Control the volume mesh growth rate.
Control the mesh on surfaces and in the boundary layer.
Control the mesh in critical gaps and thin solids.
These tools are an extension to Mesh Autosizing, and improve the mesh in several critical areas. Development continues on these tools, and in future versions, they will be incorporated into the default settings.
Adjust the Volume Mesh Growth Rate when there are large regions containing sparse geometric detail. High gradient flows in such regions often require a finer mesh than the default settings can produce.
When the Volume Mesh Growth Rate is controlled, an alternative meshing scheme in invoked. The resultant model size is usually larger than that produced by the default mesh settings, but the resultant mesh will generally improve analysis results.


When the Volume Growth Rate is modified, the element growth is more gradual in the open area of the channel. This is ideal for calculating swirl and other flow and temperature gradients.
Apply Automatic sizing. (Click Autosize on Automatic Sizing context panel.)
Click the Advanced button.
Check the box for Volume growth rate.
Improved Surface and Boundary Layer Meshing
The following model of a hydraulic valve has an extremely tiny clearance that prevents a mesh from generating successfully using the default settings:
After some trial and error, it was discovered that the mesh generates successfully if Mesh Enhancement is turned off. This is obviously not ideal because no flow will be computed through the small gaps: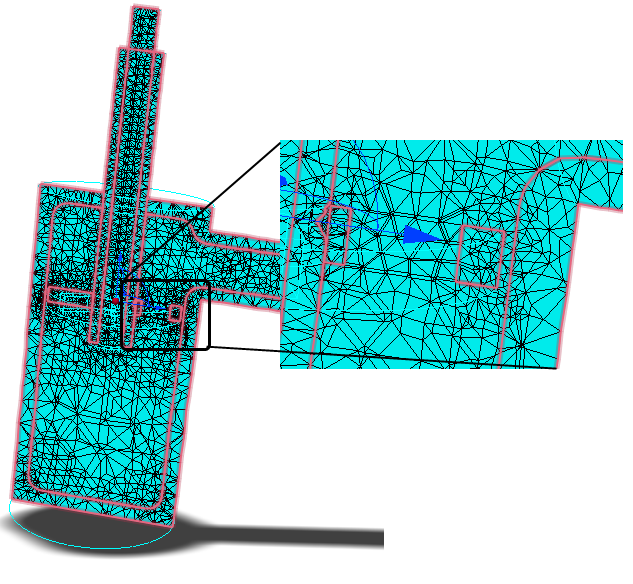 The Volume growth rate was modified, and Surface Refinement and Gap Refinement were invoked with the default settings. Mesh Enhancement is also enabled.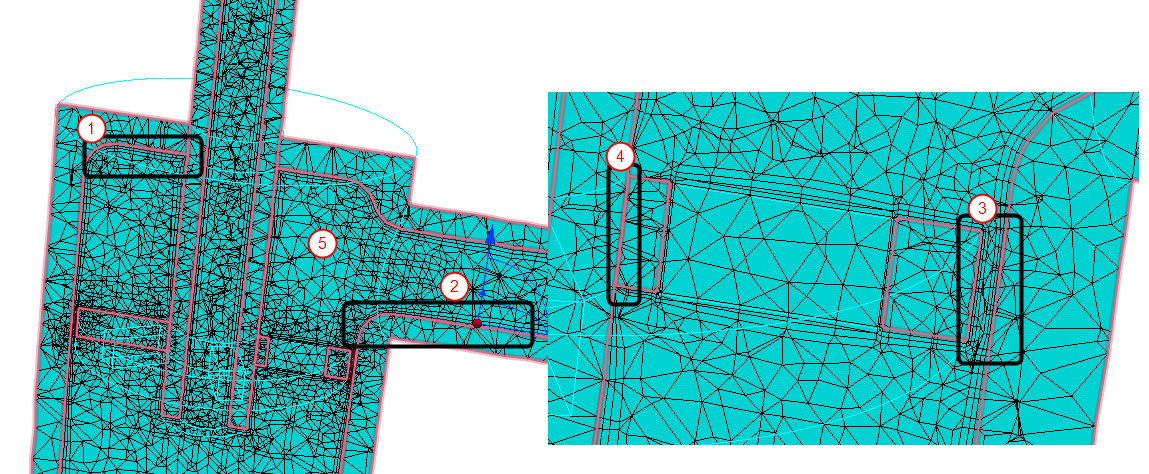 There were several important results:
The mesh successfully generates with Mesh Enhancement layers. (This is due to Surface-based Refinement.)
The mesh enhancement layer thickness adjusts to the size of the device. It is very fine in the gaps, and thicker in the larger parts of the model. (This is due to Surface-based Refinement.)
The mesh is refined in the important gap between the baffle and the wall. (This is due to Gap Refinement.)
This clearance contains a mesh, but it is not refined. This is acceptable because it is irrelevant, and very little flow will pass through it. (This is due to Gap Refinement.)
The mesh in the swirl areas is more concentrated than the default mesher. (This is due to controlling the Volume growth rate.)