We begin by assigning a material to all parts in the model. In the next several steps, we may change some of the material assignments. This step is a convenient way to ensure that all parts are assigned a material before starting the analysis.
Questions about applying settings?
On the Design Study Bar, expand the Material branch.
Right click on Unassigned, and click Edit...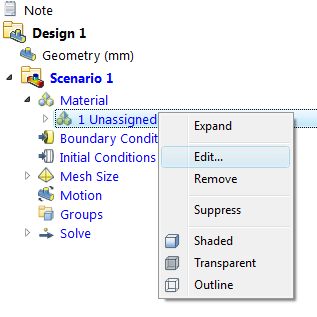 Select Air from the Name list, and click Apply.