Table of contents
No headers
Previous: Chapter 16 | Next: Chapter 17
This exercise teaches how to results points to track data from specific points across different scenarios.
Before you start, please watch this video demonstration of Exercise 10:
1. To remove the existing results plane, right click on the plane and click Remove.
2. Select Shaded from the Quick Access toolbar:
3. Select Points from the Results tab:

4. Specify the coordinates of the desired results point as: 600,160,-2100. Name the point "rear floor". Click the "+" icon to create the result point. Check the Summary box to make the point available for comparison across other designs.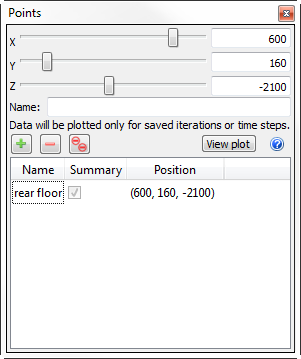 5. Probe near the results point and note the temperature: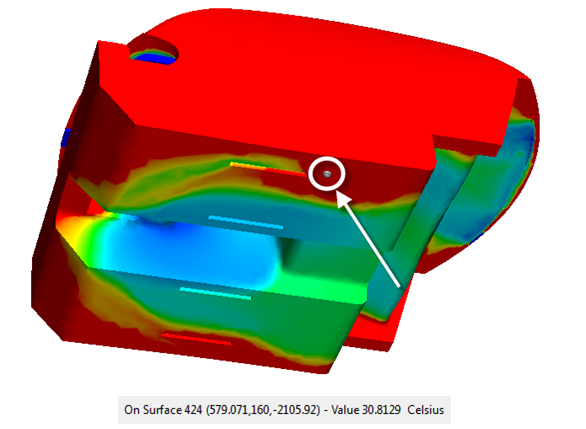 Previous: Chapter 16 | Next: Chapter 17