You can control the CFD simulation with the context menu. There are four sub-menus for controlling analysis parameters, modifying the model appearance, sharing results, and accessing geometry models.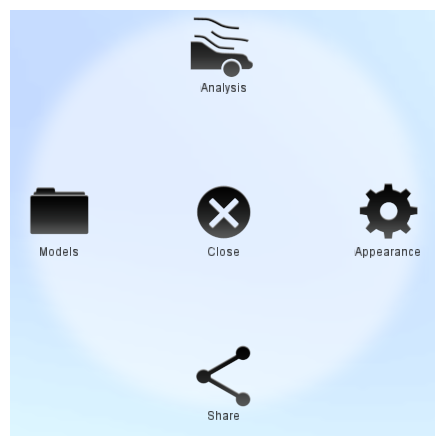 To activate the context menu, click the context menu button: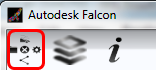 Alternatively, left click anywhere in the Autodesk Falcon interface.
On a mobile device, tap anywhere in the interface, and single tap to activate the desired context menu.