Because Co-injection molding involves the injection of two dissimilar materials, there are some potential molding problems that may need to be overcome.
The biggest challenges in Co-injection molding are:
To determine the optimal ratio of skin material to core material.
To determine the optimal time to switch from injection of skin material to injection of core material.
The theoretical maximum amount of core plastic in a part is about sixty-seven percent by volume. However, it is very difficult to accomplish this in an actual application, with complex part geometry. In practice, about thirty percent core plastic by volume can be achieved.
With an improper mold design or an insufficient amount of skin plastic, the core plastic may eventually deplete all the skin plastic injected ahead of it, and appear on the part surface. This undesirable core surfacing typically occurs at areas that fill last (where plastic has the longest flow length).

Skin Polymer,
Core Polymer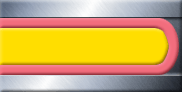 Correct flow (above), Core Surfacing (below)
Using Co-injection to overcome potential molding problems
Co-injection analysis traces the spatial distribution of the skin and core plastics throughout the cavity during the filling process. The analysis accounts for the differences in material properties and in processing temperatures of the skin and core plastics, as well as the mass, heat, and momentum interactions between them. Co-injection provides information that designers and engineers use to qualitatively predict part performance, improve mold designs, and optimize process controls. In particular, it is an efficient tool for determining the best combination of skin and core plastics, and the most appropriate switch-over time.