The workspace is where you accomplish all of your project tasks. The workspace consists of three main panels:
The Media panel
The Viewing panel
The Editing panel
Each panel has its own menu bar with commands specific to the tasks you can perform in that space.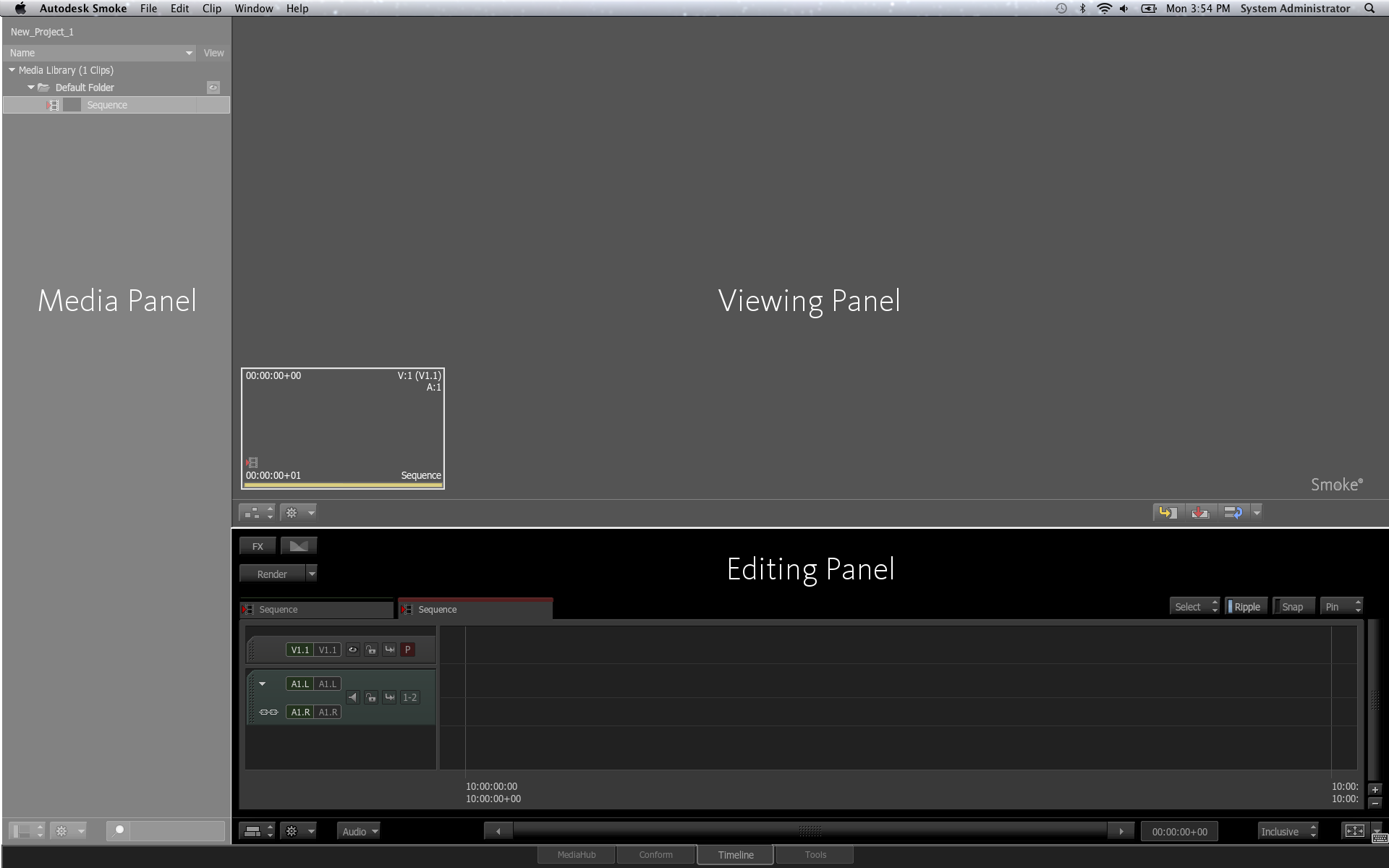 Note
To hide the top menu bar and use the application in full screen, you must specify this setting in the Smoke Setup utility, which is found in the Smoke 2013 folder. In the Smoke Setup utility, under the General tab, set the Menu Bar option to no. When you hide the top menu bar, certain options, exclusive to the top menu bar appear at the bottom right of the screen. You must restart Smoke after making the change for it to take effect.