Like other basic elements in a Revit building model, walls are instances of predefined system family types, which represent standard varieties of wall function, composition, and thickness. You can customize these characteristics by modifying a wall's type properties to add or remove layers, divide them into regions, and change their thickness or assigned material.
After you place a wall in a drawing, you can add sweeps or reveals, edit the wall's profile, and insert hosted components such as doors and windows.
This topic covers 2 of the 3 Revit wall families: Basic Wall and Stacked Wall. For information on the Curtain Wall family, see Curtain Elements.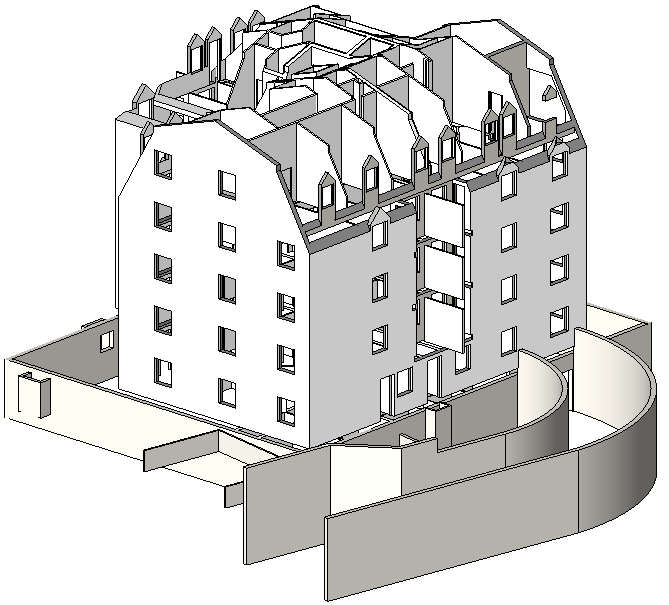 3D view of walls