When a project team is working on a local area network (LAN), file-based worksharing provides sufficient performance and is the best approach. File-based worksharing does not require installation of the Revit Server application.
Autodesk Revit Server enables server-based worksharing, in which geographically dispersed project teams can collaborate on the same model across a wide area network (WAN). As shown below, multiple team members in multiple local sites use Revit Server Accelerators to connect to one or more Revit Servers across a WAN.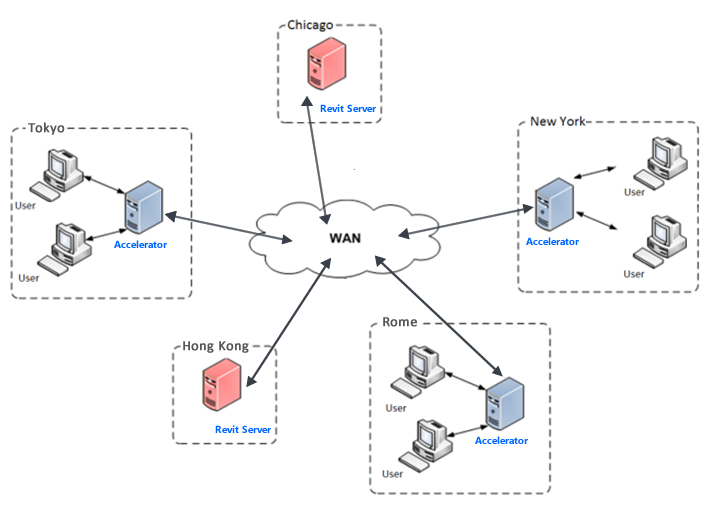 Server-based worksharing across a WAN
Video: Understanding Revit Server 2013
Revit Server Administration
When working with server-based workshared projects, administrators and BIM managers should use the Revit Server Administrator, a browser-based tool providing enhanced model management and review capabilities. Using this tool they can create, delete, rename, and move folders and central models hosted on one or more Revit Servers. They can also set model locks in order to perform backups and data restoration, and they can automate the creation of local models to keep team members' machines up to date with the latest changes.