In this tutorial, we simulate the flow through a hydraulic valve. Water is the working fluid, and the valve is in the half-open position. The model is set up and ready for you to run and explore the results.
Before you begin, please watch this short video that demonstrates the steps of the tutorial:
To start: Download the setup model file by clicking here. Save the file to a folder on your computer, and unzip the contents.
To open the model into Simulation CFD: Double-click on the file from your file browser.
Autodesk® Simulation CFD opens and you should see this:
Click Solve from the Setup (tab) > Simulation (panel):
On the Solve dialog, click Solve.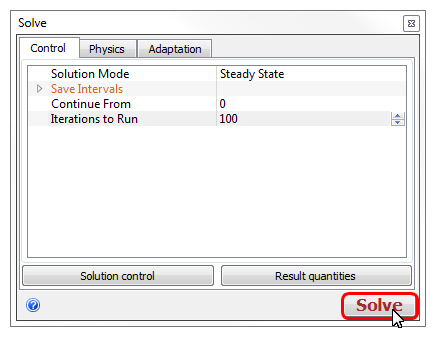 You should see the simulation start. This model should take roughly 5 minutes to run.
When it's finished, you should see Analysis completed successfully in the Output Bar: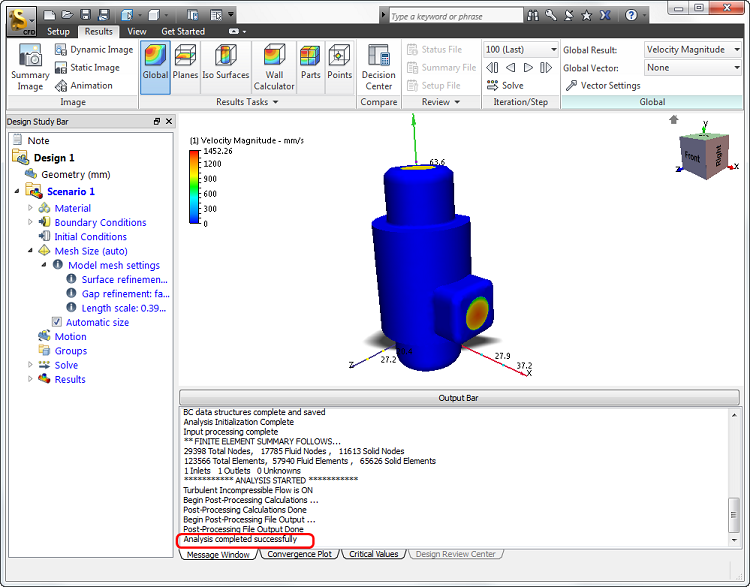 Are you ready to check out some results? Click here...